Keep Waterways Free of Trash & Debris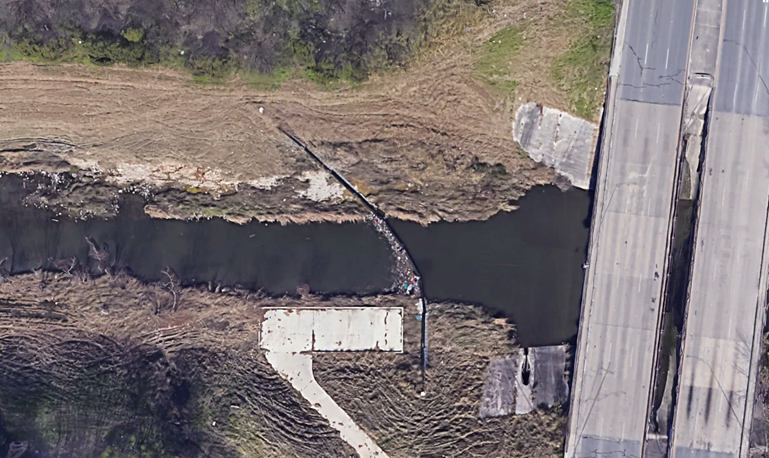 Satellite Image of Brute Boom San Antonio Installation
IRP Fire and Safety Limited is the regional agent for Elastec. They have a line of floating trash and debris boom which is designed to contain or exclude floatables. Whether you are trying to stop debris in waterways or protect beaches from invasive aquatic plants, they can provide a solution that works for you.
Learn more at: https://www.elastec.com/products/floating-boom-barriers/trash-debris-boom/
Brute Boom – San Antonio, TX Installation
Recently, the Elastec Brute Boom was installed in a location on the San Antonio River to help control floating trash and debris. Recent satellite images showed the amount of trash that has accumulated against the boom. The Elastec Brute Boom is a heavy duty debris containment boom for surface and submerged trash, litter, natural debris and large floating objects in rivers, reservoirs, oceans and lakes.
Watch a video about the San Antonio Installation:
Learn more at: https://www.elastec.com/products/floating-boom-barriers/trash-debris-boom/bruteboom/